Couples Therapy
(1) Couple Therapy, Pre-marital Counseling, Counseling for conscious relationship endings with care.
(2) Affairs and Betrayals.
See a training video describing my work with couples as a Level III PACT practitioner at https://vimeo.com/105782014
Individual Therapy
Clients may present with the following life challenges and crises in their relationships or in work:
(3) Men's Issues, Executive Leadership Coaching, Values Clarification, Developing a Healthy Aggressive Drive in Business and Love
(4) Strategies for personal and professional growth: Professional women balancing love, work, and kids
(5) Anxiety, Stress, Depression... Assessment, Diagnosis, Management and Treatment
(6) Managing Chronic Pain with Mindfulness and Cognitive Behavioral Interventions
(7) Anger, impulse control challenges
(8) Parenting special needs children and teens
(9) Support for various life crises: Paternal alienation, divorce, loss of child, death loved one(s,) Living with a spouse or partner who struggles with addiction
(10) Addiction and Recovery Counseling. See my YouTube video at
(11) Grief support following death of spouse or family member
(12) Life transitions: Career Consolidation, Marriage, First Child, Midlife, Retirement, Aging
(13) Crises of faith and spirituality
(14) Diversity Challenges: Stress related to racial-ethnic work-place or school harassment, gender identity and sexual orientation, support for LGBTQIA adults, family members, spouses, children during transitions and self-discovery
(15) Support for spouses and caregivers during terminal illness or challenges with dementia & aging
(16) Assisting artists and writers with blocks in creativity. Coaching to consolidate clear direction & writing powerful purpose statements
(17) Executive Leadership Development: Mindfulness-Based Interventions for Stress-Management
(18) Professional development: Coaching, retreats, keynotes and training for therapists & business leaders, with a specialty in family business organizations.
Michele McCormick, PhD from Stan Tatkin on Vimeo.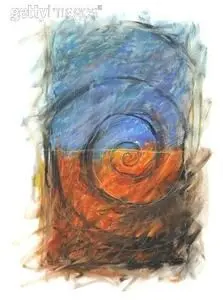 My approach is highly personalized, tailored to each couple and individual.
When delivering a keynote address or facilitating corporate retreats, I use an interactive, relational, high energy presentation style.